Events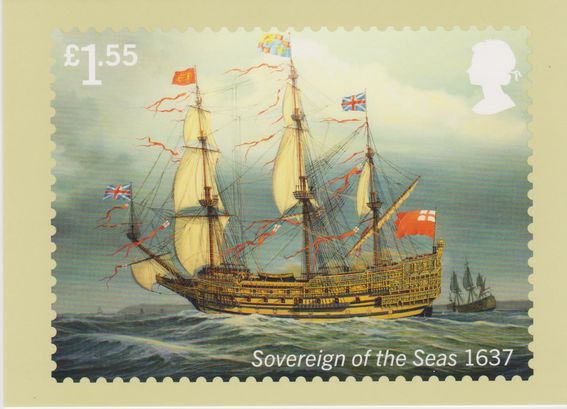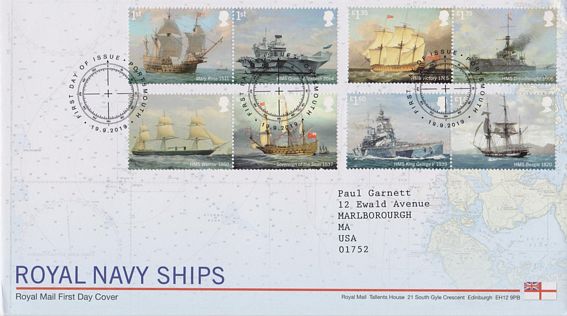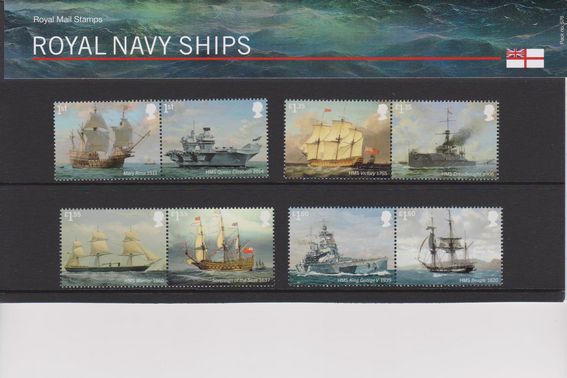 Royal Mail Stamp – September 2019
In the Fall of 2019, the Royal Mail of Great Britain licensed from the artist his painting Golden Devil – Sovereign of the Seas as one of eight images to be used especially for the Royal Mail's new set of postage stamps commemorating the history of the Royal Navy.
Along with the 'Royal Navy Ships' stamp packet, the image was also used on a Royal Mail First Day cover special Mailing Envelope and a set of eight postcards. All of the stamps include a cameo in white of the Queen in the upper right corner.
The original painting of Golden Devil - Sovereign of the Seas is in the collection of the artist

.

See the website Historical Ships section to view a larger image of the work.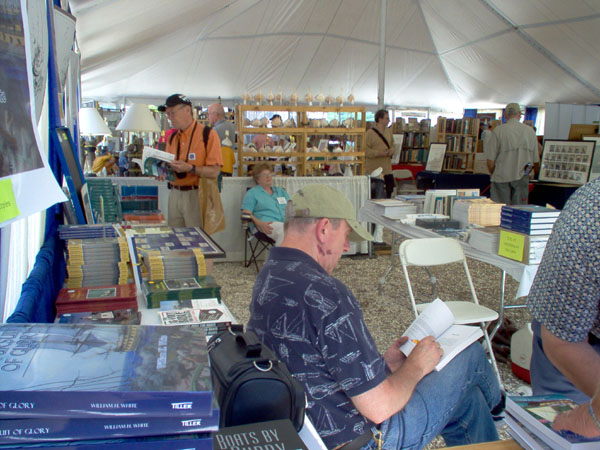 Remarking books at the Wooden Boat Show, Mystic Seaport, June 30, 2007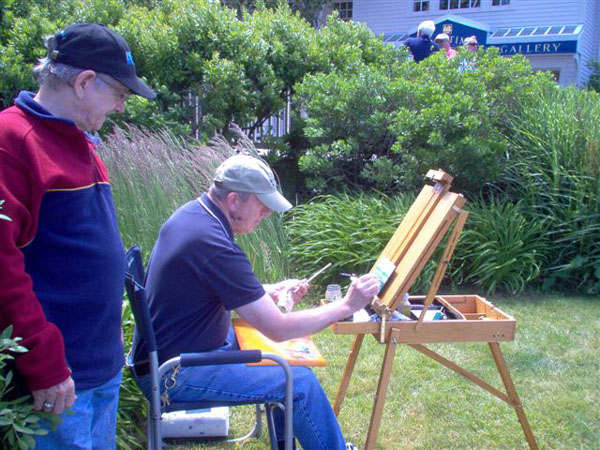 Plein Air Show, Mystic Seaport, June 23, 2007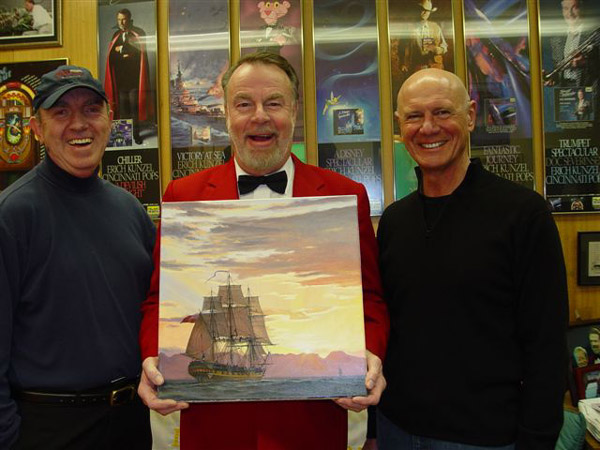 The artist (left) with Erich Kunzel (center) and Bob Woods (right) presenting 'The Quarry - HMS Surprise' for use on the cover art for Telarc's newly released CD 'Masters & Commanders', February 2007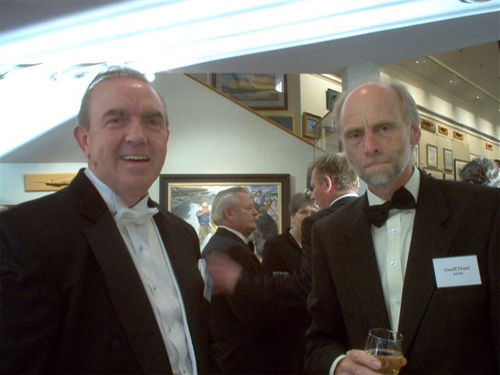 The artist (left) with Geoff Hunt, famed marine artist of the Patrick O'Brien novels, at the Mystic International Art Exhibition, September 2005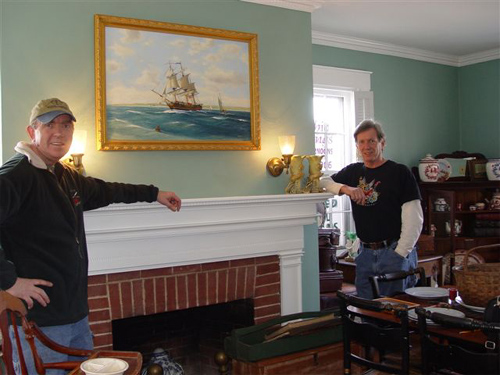 The artist (left) with the painting 'Sea Trials' (see website image) at Ebenezer's Antique Shop in Marshfield, MA. This painting was a special commission for the owner, Dennis Dullea (right) and is hanging over the mantle in the main room. The ship 'Columbia' was launched not far from Ebenezer's on the North River and was the first ship to circumnavigate the globe under the American flag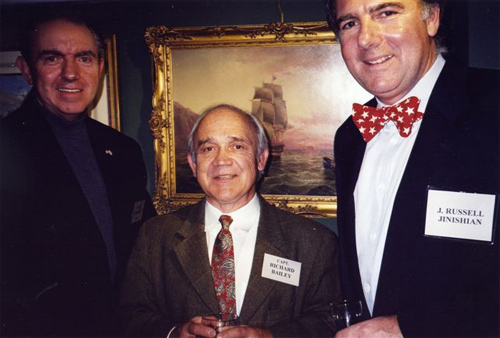 The artist (left), Richard Bailey of the frigate 'Rose' and gallery owner Russell Jinishian at the Union League Club in New York City for the marine art show 'Masters & Commanders', November 2003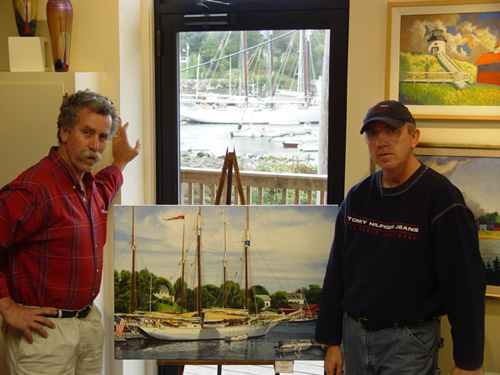 The artist and Camden Falls Gallery owner, Howard Gallagher, with Paul's painting of the schooner 'Mary Day.' The ship herself can be seen at anchor in Camden Harbor, Maine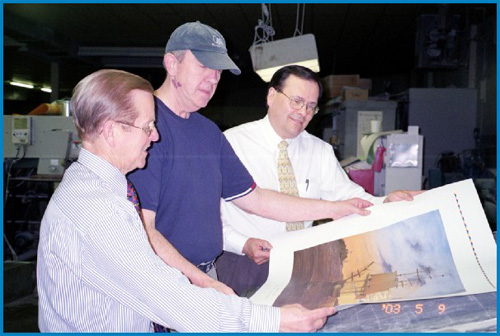 The artist (center) in Baltimore, May 2003, at Collins Lithographing previewing the new print of 'Shakedown Cruise' with salesman Michael Halstad (left) and general manager Joe Medeira (right). A thoroughly rewarding experience!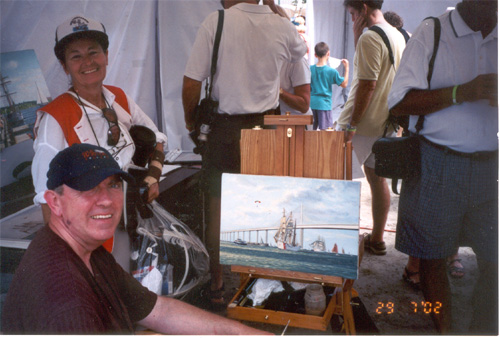 The artist at the 'Sail Americas' celebration in St. Petersburg, Florida in the summer of 2002. Mr. Garnett was the featured event artist at the festival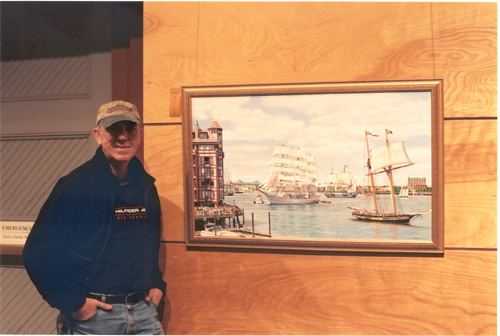 The artist at the Boston Navy Yard with his painting 'Sail Boston - A View from Union Warf', 2000. The painting won Honorable Mention - December 2002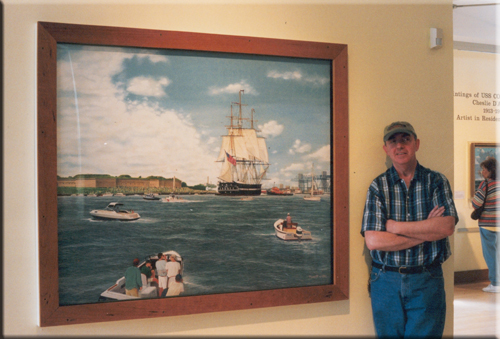 The artist with his painting 'Rebirth' at its hanging at the USS Constitution Museum - Spring 2002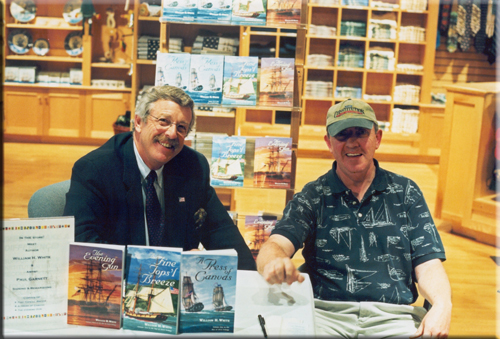 The artist with author William H. White at the book signing at USS Constitution Museum for Literacy Week - Late May 2002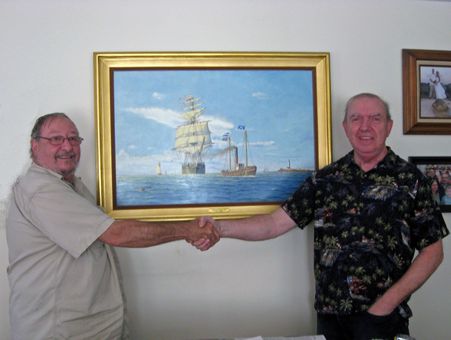 The artist with family friend Jacob Schu III, who purchased Chariot of Fame for his private collection of Garnett works - August 2016
All contents, including images and code, may not be duplicated in any form
C

opyright

©

, Paul Garnett